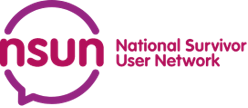 We are pleased to announce UK HKAN has been awarded a grant by NSUN Side by Side Fund.
The fund aims to support peer support, mutual aid or self-help groups who benefit people or communities who live with mental ill-health, trauma and distress. The grant will enable us to continue keeping Hong Kong-born adult adoptees connected in a safe, welcoming and supportive space – online and face-to-face.
'We are grateful to NSUN for their support".
Link now available to NSUN website.
Very interesting when you can see all 37 groups that have been supported with this grant.
https://www.nsun.org.uk/projects/our-grants/side-by-side-fund-grantee-profiles/