https://www.scmp.com/magazines/post-magazine/long-reads/article/3127995/abandoned-babies-and-adopted-western-parents?fbclid=IwAR2d1XIeUuCWN9WBhqqMZ9B5Ef8LInph-XQOuenladilG4xY5ePutNjxEkw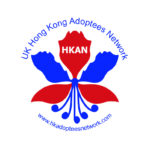 There were many good points made in the article. However, we wish to remind UKHKAN members of the following:
The UK Hong Kong Adoptee Network is a social network – we organise opportunities for members to meet (in person and online), share stories, exchange information. From time to time, we invite speakers to present on topics such as accessing adoption records, DNA tests, history of Hong Kong orphanages, etc;
We neither encourage nor discourage members to undergo DNA tests – this is a deeply personal decision that everyone must make for themselves;
We do not have any researchers working for us, nor are we part of a broader on-going DNA project;
We are not a DNA registration agent.
It is regrettable if anyone has been misled by the SCMP article into contacting UKHKAN in the belief we will help them undertake a DNA search for birth family. We do not have the resources for this and in any case -as already stated above- it is outside UKHKAN's remit.
Debbie Cook – UKHKAN Founder
Kate Gordon – Organiser
Sue Jardine – Organiser
16/4/2021