"Laura Tan invites HK adoptees to a dimsum gathering at her house, Stratford on Avon upon Avon, Warwickshire; Saturday 6th July; Noon. Laura is going to prepare dimsum.
Laura asks people to let her know via FB or email if they are coming in order to help her plan catering. If people travel to Stratford by train, aim for midday, and Laura will meet at the station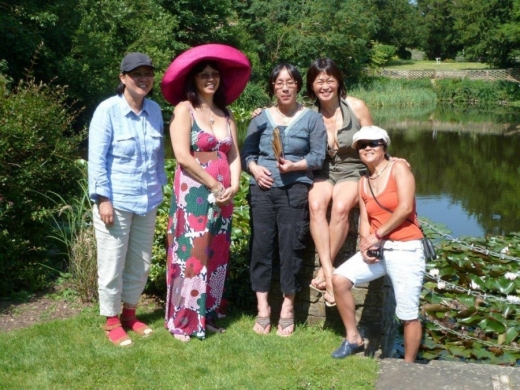 Just a few words from lovely Yan,
On a very hot, sunny day in July, Laura met a small group of us at Stratford Upon Avon station.
From there, we were soon transported into the beautiful Warwickshire countryside, where blankets and a sunlounger had been set out for us in her back garden.
Whilst we sat in the shade, Laura began to bring out dishes of delicious, tasty food which we eagerly devoured!
A few hours later, after much chatting, drinking and munching it was time for afternoon tea, cake and scones!
We finally departed and wandered around the Stratford River Festival taking place that week-end.
Many thanks to Laura and her husband for hosting such an enjoyable gathering.