Written by our lovely Janet, Thank you.
Friday's dawn cast a rich golden glow as I bade hubby a romantic farewell ("don't forget to put the bins out") and, in some trepidation, set off for a reunion on my own for the first time. But I knew I'd be among good friends, and that's indeed how it turned out – wonderful company and an enjoyable mix of things to do together. For instance, several of us shared dinner that evening and on Saturday I joined the group exploring the new Library.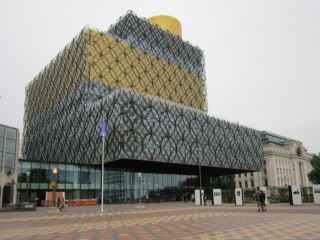 Birmingham's new public Library, the largest in Britain
This is an interesting modern building designed as a golden treasure box. Was the architect let loose with Spirograph? Inside we walked or went by escalator/travelator/lift through imaginative non-angular spaces cleverly flooded with natural light. From the top floor (9th) we admired the city panorama, and then strolled round the roof eco-garden.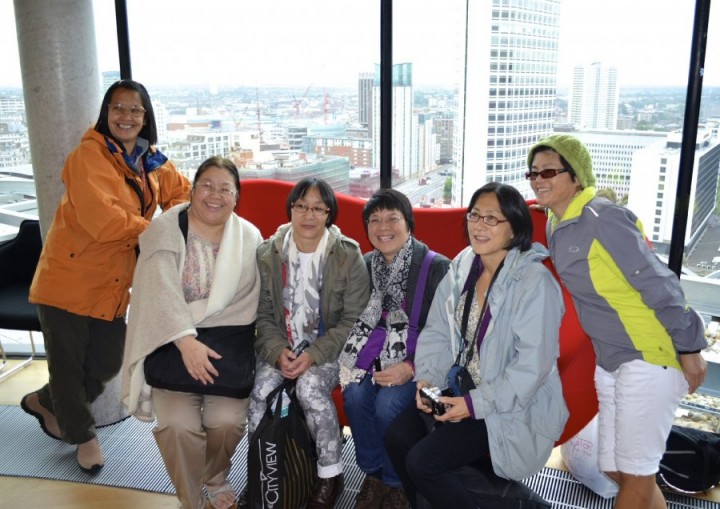 Viewing gallery
The combined Museum, Art Gallery and Edwardian Tea Room (for me, a winning combination!) is by contrast a grand historic building but no less impressive.
Lunch in the Edwardian Tea Room
The afternoon's reunion was structured (with a 'facilitator' – thanks, Sanjeeta) yet it felt relaxed and informal. The atmosphere was just right for the intimate telling of adoption stories as we shared and also supported each other. There were some very moving stories indeed. Among many subjects we discussed our approximate birthdays, racism then and now, trying to obtain documents, and the intermittent post-adoption support or total lack of it. Debbie reported on the recent meeting of four mothers along with their daughters, and we heard (read out from a written piece) the viewpoint of mothers who'd adopted. We also heard perspectives directly from a sister of an adoptee and another's husband who'd come to the reunion.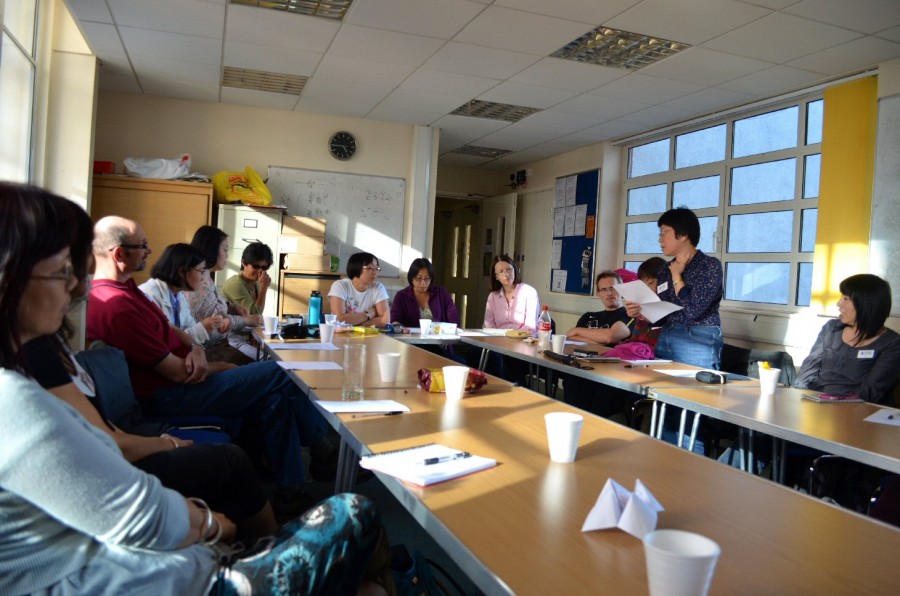 The reunion
Chinatown was bustling as it was the Autumn Festival. Against the odds Kate had managed to book the Ming Moon restaurant, in the end avoiding a particular pub chain. Ancient Chinese proverb, it say: "Better to eat with chopsticks than with wetherspoon." In fact, it was fork for pork (etc) as chopsticks weren't provided. It was westernised but still lavishly oriental, whose help yourself buffet kept calling to me. Over 50 Asian dishes, oodles of noodles, sushi and dim sum – how could I resist. This was a really fun time when I could catch up with some friends I hadn't been able to chat to earlier. Some of us went for drinks afterwards, and visited a Chinese food supermarket the next day before we finally had to part company.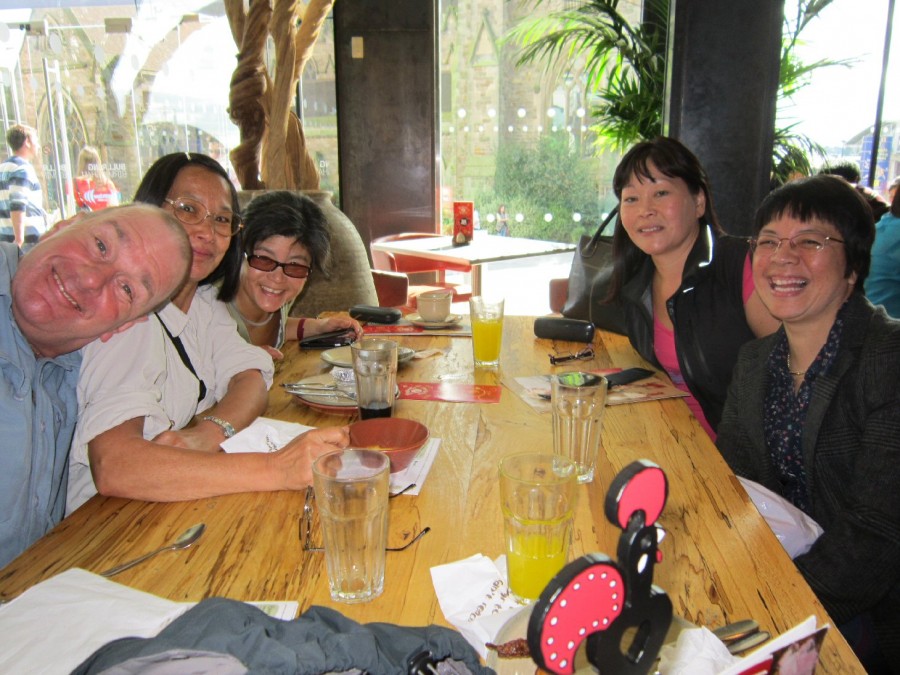 Lunch on Sunday
As I neared home, still remembering the reunion, I watched the bright orange moon as it rose (still mostly full) and thought of the egg yolk = moon in the Autumn Festival mooncakes. A beautiful way to end a brilliant weekend.
Thanks so much to Kate who organised the weekend and to Debbie who contributed too. Thanks to Ian for three of the above photos.